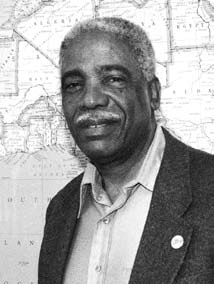 Darius L. Swann, Ph.D., Professor Emeritus of the Inter-denominational Theological Center, resides in Burke, Va., with his wife, Vera. Educated at Johnson C. Smith University (college and seminary) in Charlotte, N.C., Union Theological seminary in New York, and the University of Hawaii, he has served widely in the church and academia. From 1948 to 1964, Darius served as an educational missionary to China and India under the Presbyterian Church (U.S.A.). While in India, he pioneered the use of indigenous drama and theatre in religion through the Christian Drama Program that he founded.
In the U.S., Dr. Swann taught at Johnson C. Smith seminary and George Mason University. While teaching at Johnson C. Smith Seminary in the mid-1960s, Darius and his wife became the plaintiffs in the landmark Supreme Court case Swann vs. Charlotte-Mecklenburg Board of Education that opened the way for busing to be used as a tool for desegregating the public schools.
Dr. Swann is the author of a number of books and plays and the founder and president of the Maria Fearing Fund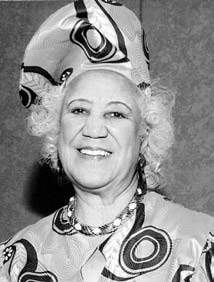 Vera Poe Swann was born in Cheraw, S.C. She joined the Presbyterian church while studying at Johnson C. Smith University. After teaching in High Point, N.C., for one year, she married the Reverend Darius L. Swann. They have two children, James and Edith, and three grandchildren, Darin Jamal, Darius Leander II, and Jamie Loretta.
Vera is retired and lives at home in Burke, Va. Thirty-three of her forty-one years of work have been in the service of the Presbyterian Church (USA). As a missionary in Allahabad, India, she taught Bible at Ewing Christian College. She helped organize the Jamna Christian Basic School and a home for vagrant boys in that same city. She also worked with her husband to establish the Christian Drama Program to train pastors and teachers in northern India.
Vera has held responsible positions at many levels of the church. For example, she has served as vice-president of the Board of Trustees of Johnson C. Smith Theological Seminary and moderator of National Black Presbyterian Women. She is a past president of the Greater Atlanta Presbytery National Black Presbyterian Caucus. She has also worked in nonchurch-related institutions. She taught in Castle High School in Kaneohe, HI, and the Alexandria campus of the Northern Virginia Community College. She served as director of the Southern African Student Refugee Program for the Robert R. Moton Institute and was selected as a national observer of the first elections in South Africa. She currently serves on the Board of the Maria Fearing Fund to encourage and support mission in Africa.